Yes, the day is finally here - the last dying minutes of Google Reader are upon us. It has been coming for awhile but it seemed that so many of us were in denial. Once it's gone, though,
that's it
so please don't leave it another second longer... or you really may kick yourself tomorrow.
To make things easier for you, I've spent some time this week playing with my wee blog and have included buttons in my sidebar for you to follow me via bloglovin or feedly.
------->
These seem to be the main two platforms that people are switching to but, as it is personal preference, I will leave the choice up to you.
Here are my bloglovin and feedly links again, just incase. ;)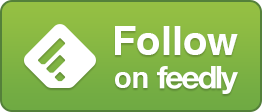 And, while we're at it, please feel free to click the other pretty buttons for my Flickr, Pinterest, Facebook and, oh yes, you'd better believe it - Instagram - accounts. They all open new tabs so you can go crrrrazy and click them all! ;)
So, yep, I finally took the plunge and signed up to IG (as
missymaccreations
) and, boy, am I glad I did. It is fun!
I'm still a complete newbie but am enjoying playing along. I would love to have you join me!
Sometimes I may even include little sneak peaks of secret projects...
... like my next
Le Challenge
entry. ;)
If you'd like me to
stalk
follow you, too, then be sure to let me know your IG ID in the comments. :)
E.